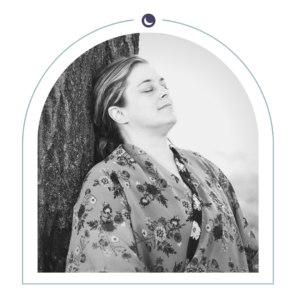 Life can be hard. iRest® can help.
iRest is a simple form of meditation designed for modern day living. Everyone needs a way to feel at ease when life gets challenging. iRest® helps you tap into a place that is calm - even when life is not.
It is easy to learn, easy to do, and it can be done by anyone.
Some people use iRest to relax when life gets busy. Others use it to help heal from serious trauma, stress, insomnia, depression, PTSD, chronic pain and chemical dependency.
Research shows iRest works. iRest meditation helps:
Increase happiness

Decrease stress, anxiety, and depression

Improve sleep Increase energy

Strengthen your resilience to deal with day-to-day life
The best way to understand iRest is to do it.
iRest meditation helps you restore balance - no matter what life throws your way.
History of iRest®
iRest® Yoga Nidra is based on ancient yogic teachings, but made accessible for modern day life. It is designed to bring the healing benefits of yogic and meditative practices to a wide variety of people.  iRest can be practiced by anyone, regardless of whether you are a lifelong meditator or if you have never tried meditation before.
By practicing iRest regularly - a little and often - you can tap into the parts of your brain that allow for greater insight and quiet the parts of the brain that are responsible for negative thoughts, feelings, and sensations. Using iRest, you learn to welcome life as it is happening and to respond, not react, to challenging situations. 
iRest can work to alleviate stress, help you sleep better, and heal unresolved issues and traumas. It can also allow you recognize an underlying peace of mind that is always present within you - no matter what circumstances you are facing in life.
Benefits of iRest®
Research shows that people practicing iRest experience:
Decreased stress, anxiety, fear and depression

Improved sleep and decreased insomnia

An ability to better manage chronic and acute pain

Healthier interpersonal relations

Heightened energy levels

Improved sense of control

More confidence and joy in their lives

A greater sense of peace and well-being
US Army Surgeon General has named iRest a Complimentary and Alternative Medicine
iRest is practiced and taught by thousands of people worldwide in a number of different organizations that support well-being. It is taught in yoga studio, community centres, clinics, schools, hospices, correctional facilities, and U.S. military hospitals. In June of 2010, iRest was endorsed by the US Army Surgeon General and Defense Centres of Excellence as a complementary and alternative medicine (CAM).